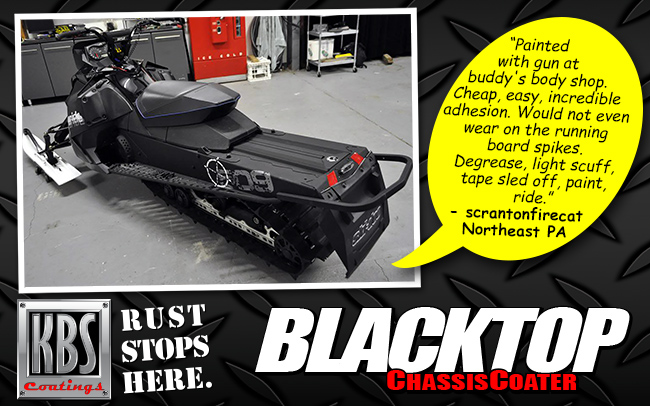 "Painted with gun at buddy's body shop. Cheap, easy, incredible adhesion. Would not even wear on the running board spikes. Degrease, light scuff, tape sled off, paint, ride."
- scrantonfirecat, Northeast PA
Learn More or Grab Some BlackTop Today!
Tagged Products
BlackTop is a single stage, moisture-cured, and UV stable coating. BlackTop is a high-performance protective coating specifically formulated to withstand dulling and fading caused by prolonged sunlight exposure. BlackTop is ideal for topcoating surfaces previously sealed with RustSeal or any other paint/primer application, and BlackTop also excels as a direct to bare metal coating, no primer required.
85 Review(s)
Search For Answers To Your Questions