We get an honest question asked all of the time: "How can your coatings be hard and flexible? That does not make sense!"
When we started KBS Coatings, we utilized paint chemists that were on the forefront of coatings technology and they helped us develop coatings that utilized cutting edge Cross-Linked Coatings Technology. Not only does this coatings technology (used in RustSeal, Tank Sealer, DiamondFinish Clear, KBS MAXX, KBS MAXX Clear, KBS Top Coater, Motor Coater) allow our coatings to adhere incredibly well to surfaces but this technology also allows our coatings to be insanely durable and hard while still being flexible enough to be applied to coil springs and leaf springs.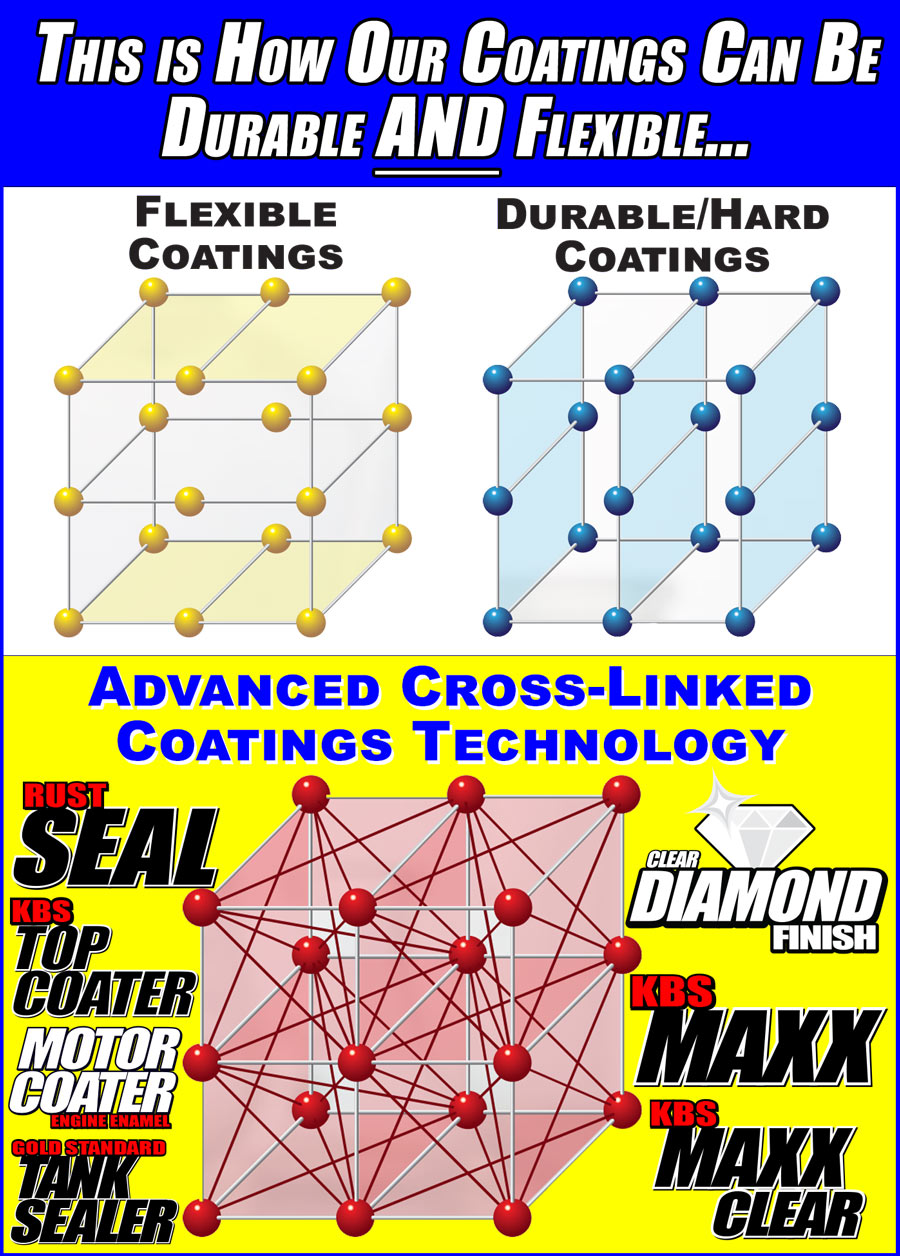 A diagram that shows what our coatings do is really nice but most people want to see this coatings technology in action. We get that.
Here is a video showing the toughness and flexibility of DiamondFinish Clear.
Also, here is a video showing the toughness and flexibility of RustSeal.
If you have an a coatings application where you need a hard and durable coating that is flexible and adheres really well, we have plenty of options for you. Please be sure to get some in today!