Engine Paints and Exhaust Paints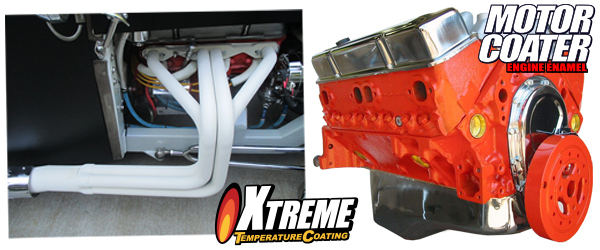 KBS Coatings offers time tested and proven coatings for your engine and exhaust.
Motor Coater is an Engine Enamel that is easy to apply, offers superb coverage and yields a self-leveling (brushable) professional looking finish.
XTC is a high temperature/heat resistant coating formulated specifically to protect metal surfaces operating at temperatures from 500° F to 1500° F. With proper preparation, XTC provides outstanding adhesion, film integrity, weathering, and thermal shock-resistance throughout this entire temperature range, and is guaranteed not to burn off! XTC is available in 10 great colors.