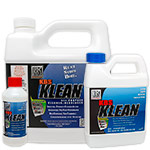 KBS Klean is a concentrated, water-based, biodegradable formula that is an excellent alternative to flammable solvents and hazardous chemicals. KBS Klean prepares your paint job with a clean surface. Try some today and see why customers say ...it's not really clean until it's KBS Klean'd!
99 Review(s)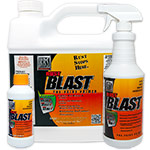 RustBlast is a powerful rust remover, zinc phosphate pre-primer, and metal etch. RustBlast effectively dissolves rust, corrosion, metal oxides, and tarnishing from most metal surfaces. Ideal for removing rust from chrome surfaces.
91 Review(s)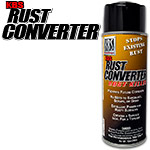 KBS Rust Converter easily converts a rusty surface in to a black, inert primed surface that is ready for paint and compatible with most topcoats and also protects against future rust.
9 Review(s)