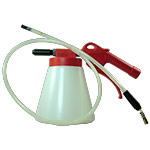 Perfect for spraying RustSeal into the inside of boxed frames, door panels, rocker panels, etc. Perfect for undercoating all of those hard-to-reach areas featuring a very durable 360° spray tip.
14 Review(s)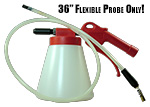 36" Flexible Probe for Underseal Spray Gun. For use with the Underseal Spray Gun (Sold Separately).
1 Review(s)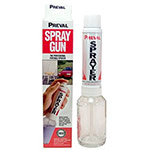 The Preval Spray Gun is the perfect solution for applying KBS RustSeal to small areas where control and quality of finish are important.
8 Review(s)