Rust Prevention - Stop Rust Paint - Paint Over Rust
RustSeal is a superior one part, completely non-porous, ready-to-use, high-solid content, rust preventive coating, that is actually strengthened by exposure to moisture. It is impervious to road salts and most every chemical.
RustSeal flows out to a beautiful, rock-hard, tough coating that is tough to chip or scratch. These exceptional properties make RustSeal specifically formulated to prevent corrosion and stop rust.
RustSeal completely seals metal surfaces, blocking all the pores and preventing penetration of moisture, oxygen, and water vapor.
Unlike other corrosion treatments, RustSeal is an enhancement that lasts.
Water and air are locked out, therefore oxidation, the precursor to rust,
cannot take hold.
Available in Gloss Black, Satin (OEM) Black, Silver, Grey, Oxide Red, Guardian Green, Safety Blue, Galvanized Steel & Cat Yellow. Try some today...you'll be amazed!
CAN BE APPLIED

DIRECTLY OVER RUST

!

SEALS & ENCAPSULATES

RUST AND POROUS SURFACES
APPLY BY

BRUSH, ROLLER, OR SPRAY

.
SUPER

STRONG AND FLEXIBLE

- HAMMER TOUGH!
HIGHLY

RESISTANT TO MOST CHEMICALS

COMPATIBLE

WITH ALL PAINT SYSTEMS
ALL COLORS ARE

COMPLETELY NON-POROUS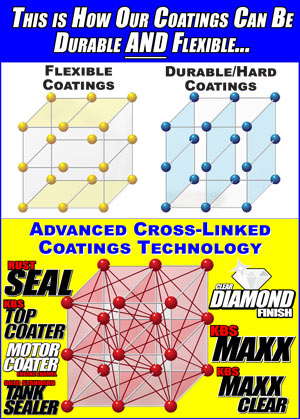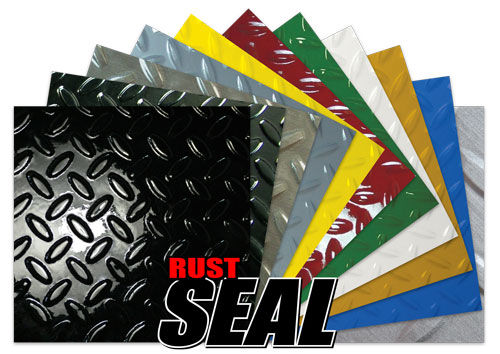 RustSeal - Stop Rust Paints and Rust Prevention