Work Gloves - KBS WorkGear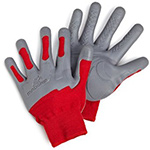 Performance Work Glove ... Contoured with the natural skin creases of the hand to allow for maximum motion while still providing a cushion to your palm. Specifically designed for maximum grip for the hard working and hard playing individual. The variety of uses include automotive, construction, yard work, action sports, package handling, plumbing and precision handling of small parts.
1 Review(s)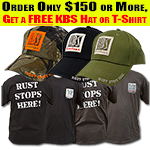 Are you looking to express your KBS Pride? Each KBS T-shirt and Hat proudly displays the KBS Logo and declares what all KBS users know...RUST STOPS HERE.
11 Review(s)